September 27, 2018 Vol. 1 No. 2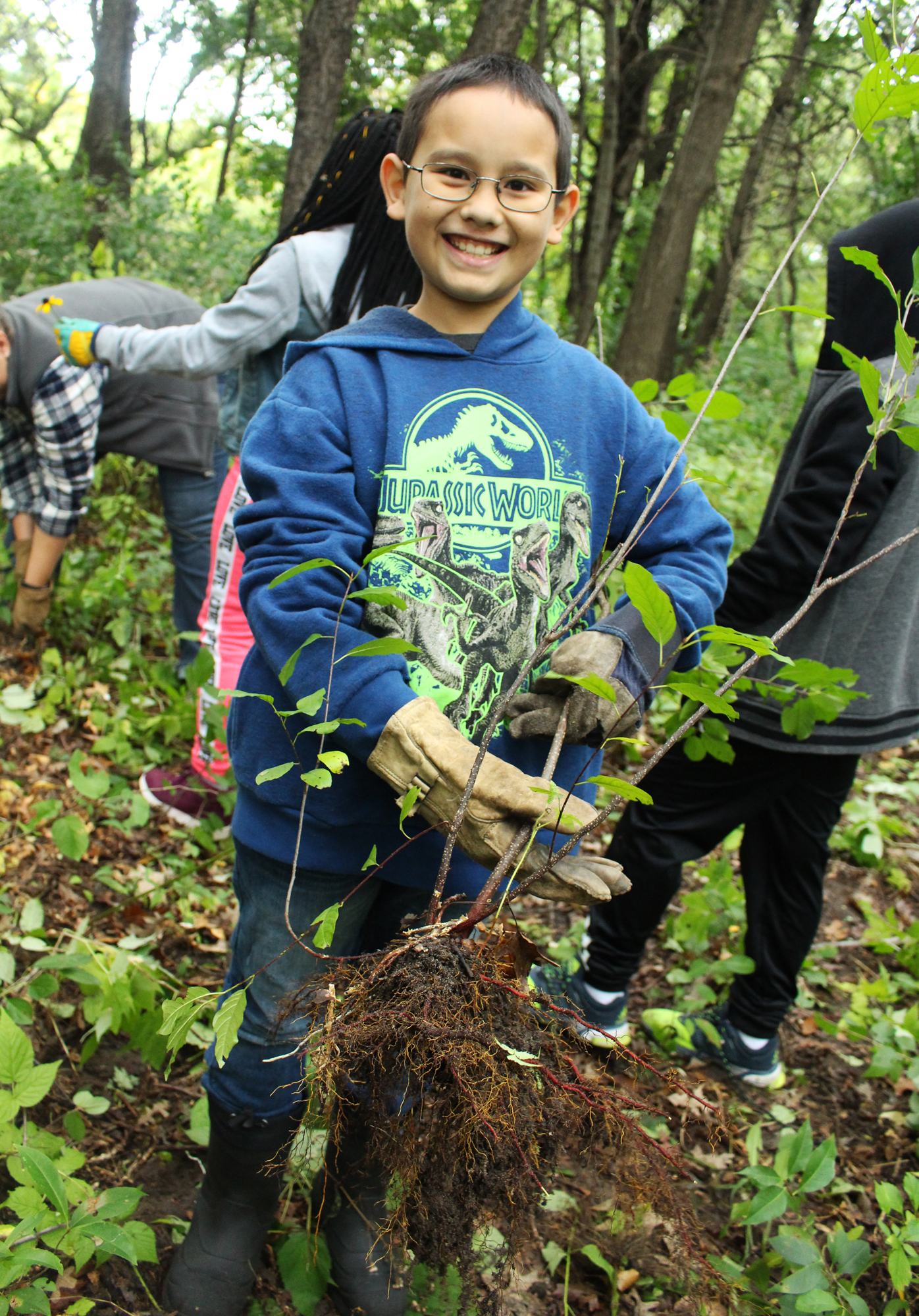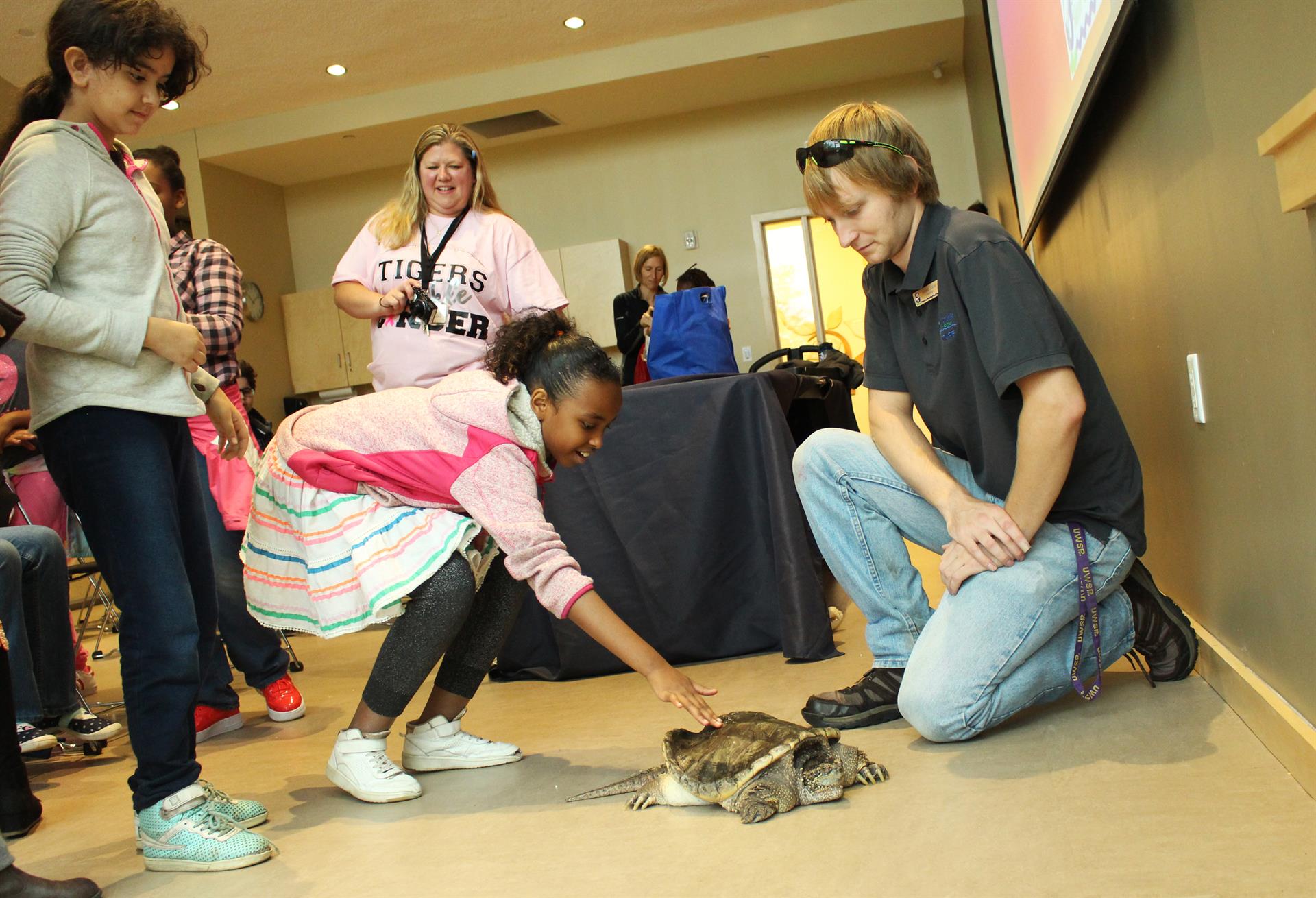 Photo feature: All Fridley Middle School 5th grade classes took a field trip to Springbrook Nature Center in Fridley. Each class spent half the day at the nature center participating in fun activities. Lessons included learning about variations in species by studying squirrels and canine skulls, helping to pull buckthorn: an invasive species that degrades plants and wildlife habitat, and meeting Tank, the Springbrook snapping turtle! Click to view more photos...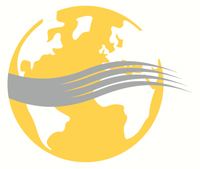 Fridley Schools Foundation "Get Your Paws Moving" Walk
The rain couldn't stop the community from coming out to support our students at the second annual "Get Your Paws Moving" Walk fundraiser on September 19, 2018. Over 100 staff, students and community members braved the weather to walk the route. Read the full story...
Fridley Community Education kicks off senior program fall season
Fridley Community Education hosted its Fridley Senior Program Fall Kickoff Event on September 20, 2018. An annual tradition, all seniors enjoyed a piece of pie served by the Fridley Public Schools superintendent, Fridley Community Ed. administration and City of Fridley administration. Read the full story...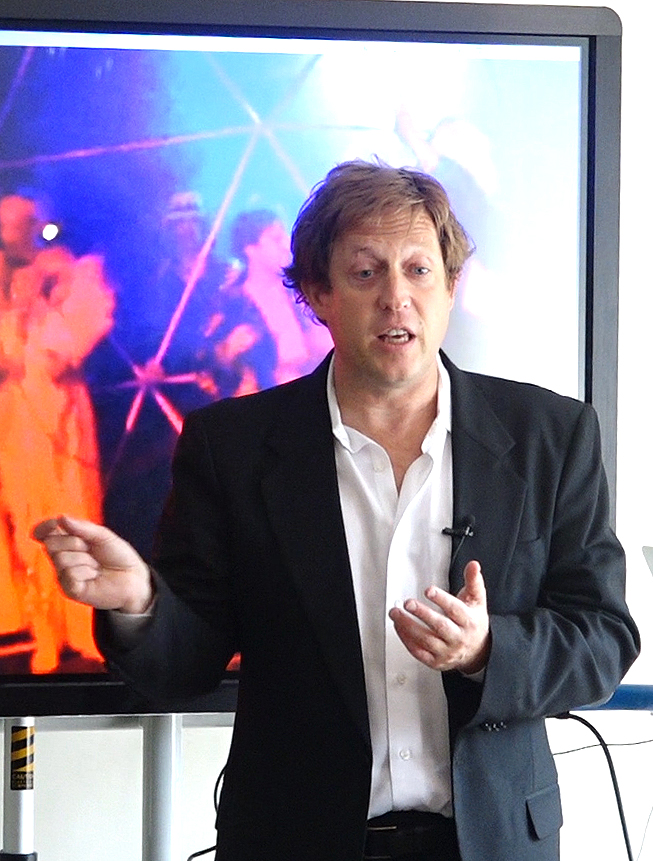 Author Kennedy visits ALC, makes pitch for filmmakers

Students at the Area Learning Center enjoyed a morning session with James Kennedy, author of the juvenile hit book The Order of Odd Fish, on September 14, 2018. 
The author entertained the students gathered with over-the-top excerpt readings from the Odd Fish book, working his way around the room as he lived out the dialogue of the characters.  He talked about the creation of the book and how it has achieved a cult following, complete with themed parties and events held throughout the United States.  Kennedy also spoke of his personal journey from student to educator to author.
In addition to the readings, Kennedy invited students to take part in a national competition he hosts, the 90-Second Newberry Film Festival.  Now in its eighth year, the festival is an opportunity for aspiring filmmakers to take a classic Newberry Medal-winning book and retell the entire story by way of a creative 90-second video.  Last school year, more than 230 Minnesota student filmmakers submitted nearly 100 films to the competition. Kennedy's visit was sponsored by the Minnesota Department of Education.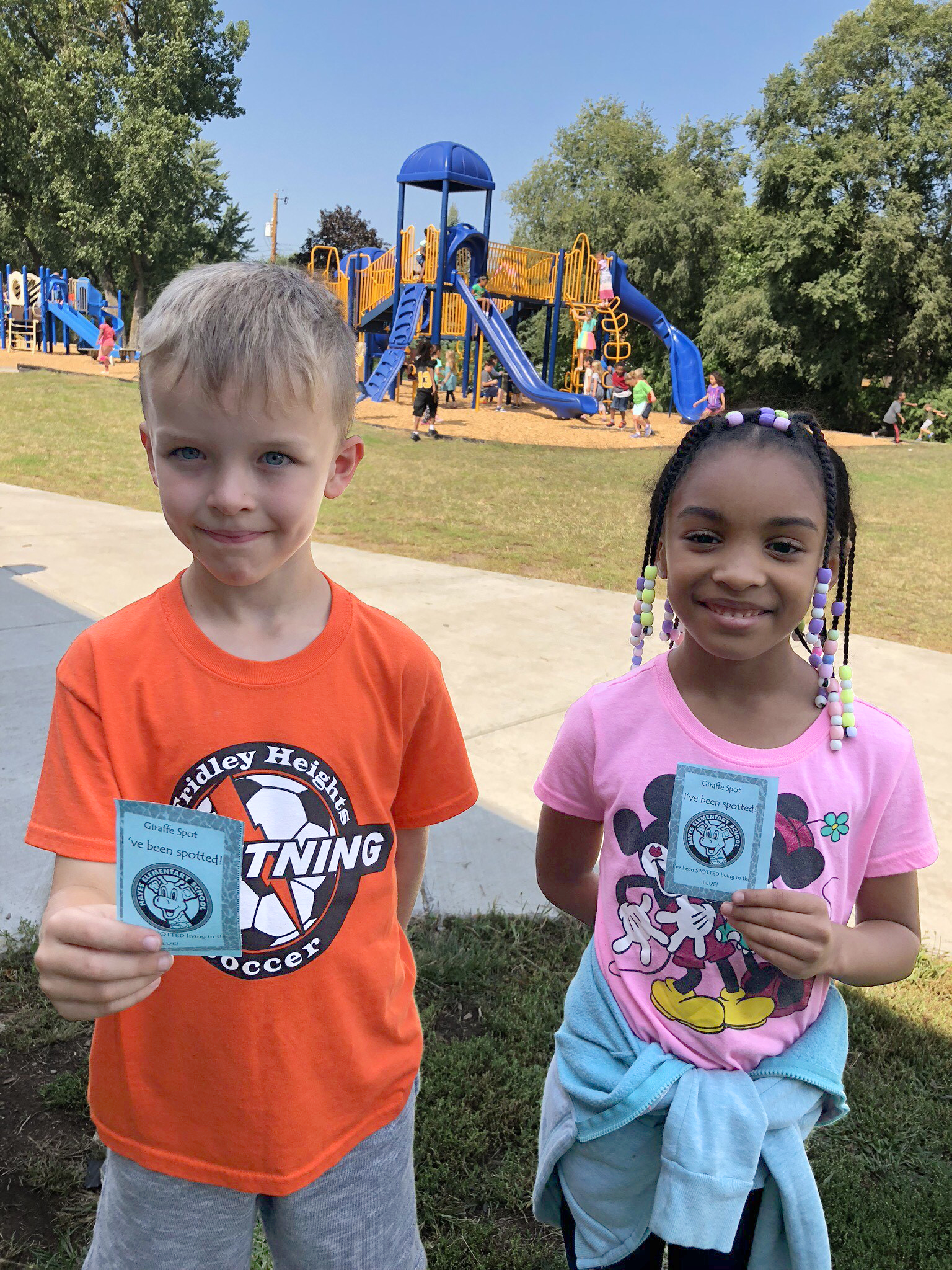 Blue Can Be You - Positive Affirmation Program at Hayes


Hayes Elementary School 2nd grade students Jaxson Sniezek and Maliyah Macea hold up their "Giraffe Spots" -  Blue Can Be You slips. Both were 'spotted' living in the blue and cleaning the playground during recess on their own accord.
Blue Can Be You is a positive learning environment program that promotes caring behavior within students.  When students are noticed doing good deeds on their own, they earn a Giraffe Spot. Each morning, ten spot recipients are randomly drawn from a bucket. These recipients then have a choice of prizes as a reward.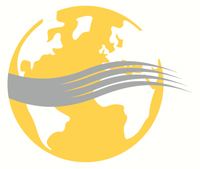 New faces and new roles at
Fridley Public Schools
We welcomed new and familiar faces into new roles for the 2018-19 school year. Staff members include Karin Beckstrand (PYP and Youth Services Coordinator), Maggie Chandler (Adult Enrichment, Senior Programs, & Facilities Coordinator), and Kari Reiter (MYP Coordinator) Read about our staff members here...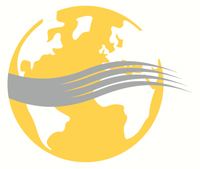 iBelong at Fridley High School
Beginning this 2018-19 school year, Fridley High School (FHS) has implemented iBelong, a new component of the Positive Behavior Interventions and Supports (PBIS) program. Through iBelong, a program implemented by the Multi-Tiered System of Supports (MTSS) team, high school students take responsibility for themselves through their decisions and actions, and gain greater awareness of how their actions impact others. Additionally, the program is aimed to ensure that all students are validated and feel a sense of belonging, and most importantly, are encouraged to be themselves. Read the full story...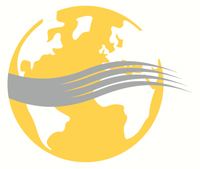 UPCOMING EVENTS & REMINDERS
Rock For A Reason: A Fundraiser for Fridley TRIP students


Thursday, October 4, 5-9 PM at Route 47 in Fridley

Enjoy a night of music and help raise money for Fridley Middle School students! Fridley school parent and national rock sensation Jeff Loven will be performing his Midwest's #1 One Man Band. Jeff has been invited to the NBC hit show America's Got Talent, won two Minnesota Music Awards and has performed on stages all over the world. Half of all pizza sales the night of the event will be donated to TRIP. Click here for more information and purchase event tickets...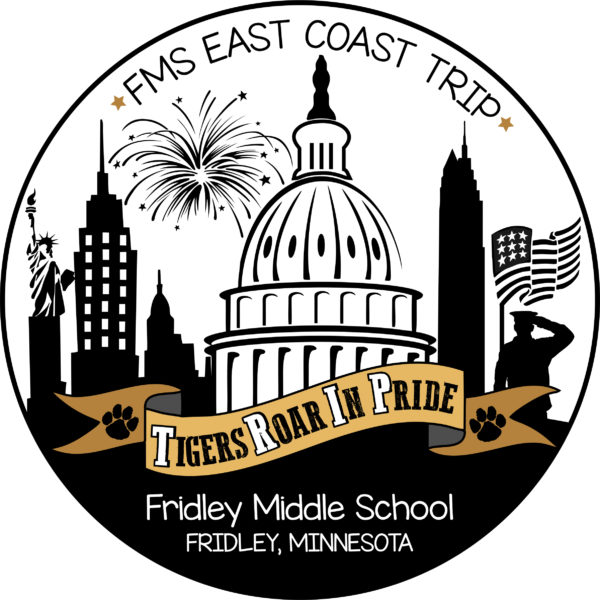 Follow Fridley Public Schools Nutritional Services Facebook Page!

The Fridley Public Schools Nutritional Services department has created a new Facebook page! Nutritional Services works hard to provide fresh, local food options to our students across the district. Follow to stay updated on the latest Farm to School foods, new and unique recipes, and more! Click here to visit the page...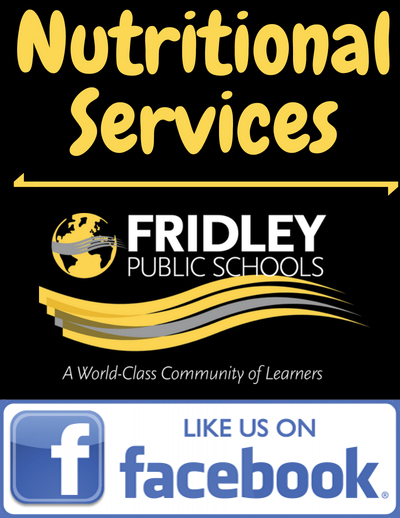 Do you have news to share?
Contact us! Please email your story ideas or reminders to communications@fridley.k12.mn.us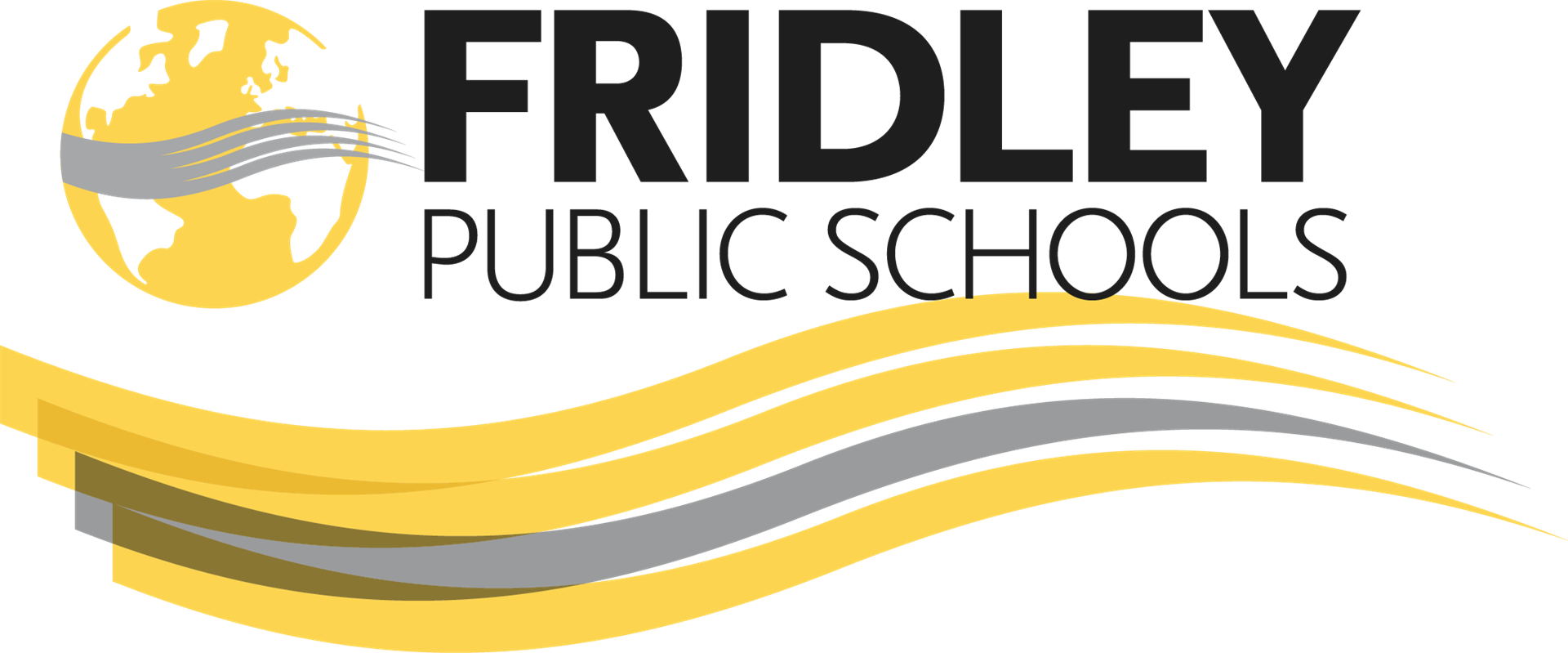 Fridley Public Schools
A World-Class Community of Learners
www.fridley.k12.mn.us